ABOUT OUR CHARLOTTE PODIATRY OFFICE
Restore Function & Appearance to Your Foot or Ankle at Charlotte Foot Care Associates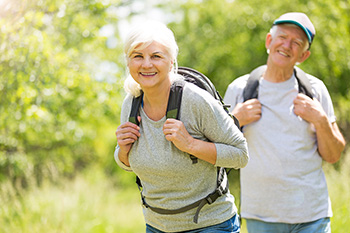 Corrective surgical options such as bunion surgery can offer several benefits, including relief from foot pain, improved appearance, and improved or restored foot function. When alternate nonsurgical treatments can't provide the outcome you need, you may find corrective foot surgery to be the best long-term solution. Our award-winning Charlotte, NC, foot surgeon can help!
Charlotte Foot Care Associates takes a groundbreaking approach to foot surgery, using state-of-the-art technology that allows quicker recovery times and results in a more attractive foot for our patients. The procedures below are all performed on an outpatient basis, with most patients able to return to walking the same day.
Bunion Surgery
Bunions are a common foot disorder, and although there are a variety of available bunion surgeries, the bunionectomy is among the most common restorative procedure. A bunionectomy removes the bunion, thus restoring your foot's function and appearance, plus relieves any foot pain you may be experiencing.
Hammertoe Surgery
Hammertoe is a foot condition where one or more toes grows into a claw-like position and can't be straightened. If left untreated, this condition will worsen and result in numbness in your toes. If you're experiencing this foot condition, getting the proper treatment has various benefits. For starters, you will gain relief from the pain associated with hammertoes, plus the attractiveness of your foot will be restored. Also, you won't have to worry about future foot conditions resulting from untreated hammertoes, like metatarsalgia (pain in the ball of the foot), corns, and calluses.
Other Common Reasons for Foot or Ankle Surgery
In addition to hammertoe or bunion surgery, many other procedures are available thanks to the extensive expertise and experience of our Charlotte, NC, foot surgeon:
Reconstructive Surgery – Our surgeon can address the pain and deformity that can occur due to a flat or high arched foot and arthritis.
Soft Tissue Injury – The latest techniques are employed to repair tendon injuries or ruptures and ankle instability with recurrent sprains.
Limb Salvage – Both simple and complex surgical intervention is used in treatment of severe lower extremity infections. This is often part of a multidisciplinary approach in treating diabetic foot issues with other specialties such as Vascular Surgery, Infectious Disease, Plastic Surgery, Internal Medicine, and Wound Care.
Heel Spur Surgery – May be necessary for those experiencing extreme heel pain when conservative treatment options have proven ineffective.
Schedule a Surgical Consultation with Our Award-Winning Charlotte, NC, Foot Surgeon Today!
Don't suffer with your foot pain a second longer! Give our office a call at 704-228-1350 or click here to use our convenient online appointment form to schedule a consultation with our expert Charlotte, NC, foot surgeon.
If you are a new patient and would like an evaluative appointment to have an overall checkup of your feet and ankles, we invite you to schedule your Greater Charlotte Foot & Ankle New Patient Exam. Your consultation with Dr. Lu includes a complete physical exam of all podiatry systems such as muscle strength, joints, foot structure, range of motion, arterial & vein systems, wound or rash assessment and a comprehensive skin analysis. 
As one of the area's premier podiatry practices in Charlotte, NC, Charlotte Foot Care Associates also provides 5-star-rated foot & ankle care to patients in Steele Creek, Ballantyne & Pineville, NC, as well as Lake Wylie, Fort Mill & Tega Cay, SC.