See Why Over 5,000 Patients Trust Charlotte Foot Care Associates with Their Podiatry Needs
Looking for a podiatrist for yourself or a loved one is an important decision to make with many factors to consider. Education, experience, cutting-edge diagnostics, and a variety of available treatments are crucial things to look at before finalizing your choice. Charlotte Foot Care Associates strives to offer superior Steele Creek podiatry care to everyone in the Charlotte, NC, area. We pride ourselves on the various ways we go above and beyond to deliver next-level care to our patients. Below are some of the reasons why you should choose Charlotte Foot Care Associates for your podiatry needs.
Extensive Experience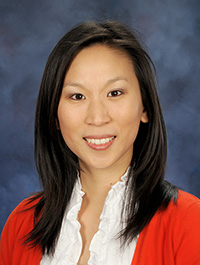 Dr. Sherry Lu and our team at Charlotte Foot Care Associates have helped over 5,000 happy patients throughout the Charlotte, NC, area with all their podiatry needs. Dr. Lu is committed to professional improvement and constantly seeks new technology and continuing education in the fields of podiatry. No matter what your condition may be, our doctor likely has past experience helping a similar patient.
Call us at 704.228.1350 or click here to schedule an appointment today!
Advanced Technology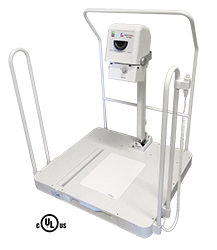 The field of podiatry is constantly improving, and we work hard to make sure we're offering you the most effective, comfortable, and safe treatments available. Whether you are experiencing foot pain, ankle pain, have a sports-related injury, or need diabetic care from our Charlotte office, you can rest assured that we use state-of-the-art tools and treatment techniques to ensure the best possible outcome.
We are proud to offer our patients cutting-edge care using revolutionary equipment, like the PXS-710 from 20/20 Imaging, which offers the highest quality digital radiography available today. We believe in providing our patients with the best care and diagnostics – it's all part of our commitment to you!
In-Depth New Patient Exam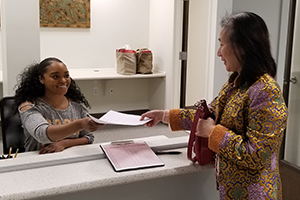 Charlotte Foot Care Associates is happy to offer our new patients an in-depth initial exam. This Greater Charlotte Foot & Ankle New Patient Exam includes:
Complete Physical Exam of your Podiatry Systems
Skin Analysis
Muscle & Skeletal Exam
Dermatology Exam
Neurological Exam
Vascular Exam
Call us at 704.228.1350 or click here to schedule your new patient appointment for Steele Creek podiatry – we can't wait to make you the newest member of the Charlotte Foot Care Associates family!
Don't Miss Work or School Guarantee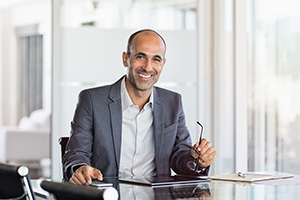 Our team at Charlotte Foot Care Associates takes responsibility for the quality of your care, and we want you to feel respected and at ease throughout your time with us. We know our patients and their families have busy school and work schedules. That's why we offer a Don't Miss Work or School Guarantee – We make a sincere effort to meet your scheduling needs by offering daily after-school appointments, as well as an option for evening appointments. Because of this we ensure that you and your loved ones can fit your podiatric appointments into your family schedule with ease. It's just another part of our commitment to you.
Brand New Practice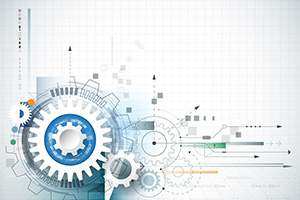 As a brand-new Steele Creek podiatry practice, Charlotte Foot Care Associates offers unmatched care to people throughout the greater Charlotte Area. Our experienced podiatrist, Dr. Lu, has the next-level expertise necessary to deliver on our promise to always put our patient's needs first. By using the latest technology and cutting-edge diagnostic equipment, we are able to provide lasting results that help our patients live their lives pain-free. If you or a loved one are experiencing foot or ankle pain, contact us today to schedule a consultation – we can't wait to meet you!
Same Day New Patient Starts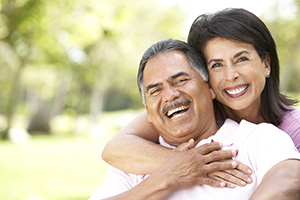 Our team always strives to address your podiatry needs in the most time-efficient way possible. That includes offering our new patients an appointment time on the same day that you call us! After our doctor has reviewed your treatment options with you, you also have the choice to start your treatment that same day if that is your wish. This is just another way that we work to make your podiatric care easy for you. Let us know if you want to further review your particular needs and treatment options with our Charlotte podiatrist.
Or, if you are ready to get started, call 704.228.1350 or click here to schedule an appointment today!
Expert In Various Treatment Options
As a leader in the field of podiatric medicine and surgery, our Steele Creek podiatry team is committed to providing expert foot care and restoration using various treatment options. We have helped patients gain relief from foot and ankle pain associated with flatfoot, bunions, toenail fungus, sports injuries, arthritis, gait abnormalities, ingrown nails, and medical conditions like diabetes – just to name a few! The field of podiatry medicine and surgery is also always changing and adapting to brand new technology. This means that our ongoing commitment to continuing education regularly ensures we're always providing our patients with the latest treatment options available.
Charlotte Foot Care Associates wants you to get back to your regular active lifestyle as soon as possible! Whether you are looking for relief from bunions, arthritis, or a stress fracture, or need orthotics for improved foot function, we can treat your issue and restore your feet to their normal condition.
Call us at 704.228.1350 or click here to schedule an appointment today.
Boutique Services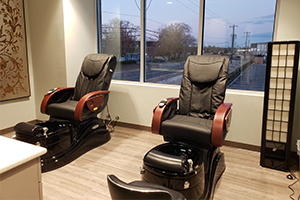 With our in-office medical nail spa at our Steele Creek podiatry practice, we not only perform services to restore the health and function of your feet and ankles, but we also offer cosmetic services to help improve their appearance. We understand that unsightly feet can be embarrassing, and we're committed to helping your feet look and feel their best. In addition, our boutique foot services also help seniors and diabetics get the special care for their nails that they need, even if it is simply a professional nail trim. 
Let us know what we can do to enhance your feet or nails, by calling 704.228.1350 or by clicking here to schedule an appointment today!
Emergency Appointments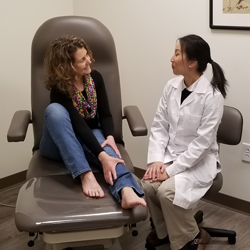 At Charlotte Foot Care Associates, our ongoing commitment is to provide you with high quality foot and ankle care, so that you can enjoy restored comfort and function. We always go the extra mile to ensure your foot or ankle condition is treated as quickly as possible while still maintaining the highest standards of medical care.
Our compassionate team also recognizes that accidents can happen, and emergency appointments are sometimes necessary. That's why our Steele Creek podiatry office is available to accommodate emergency appointments. Don't wait if you need immediate podiatry care — your foot health is our top priority!
Call us right away at 704.228.1350, and we will make every effort to see you on the same day.
Virtually No Wait Times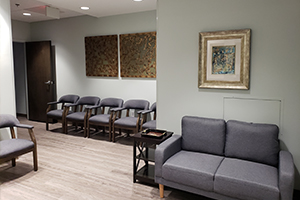 We want you to have a relaxed – even enjoyable – visit when you come to our Steele Creek office for your foot care, but that doesn't mean you'll want to sit in our pleasant waiting room all day! The mission of our practice is to best serve your needs, not the other way around. To ensure your appointment proceeds smoothly and efficiently, our team keeps our schedule well organized and with plenty of time allotted to ensure you get the personalized attention you deserve. That means you'll have virtually no wait time when you arrive to see our podiatrist. Put us to the test at your next appointment!
Call 704.228.1350 or click here to schedule yours today.
Specializing In Wound Care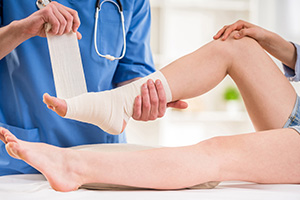 Podiatrists are part of today's medical team approach to wound management, as they are usually the first doctors to examine, assess, diagnose and treat wounds on a patient's foot or ankle. Dr. Lu's advanced training and education in podiatric medicine and surgery means that she specializes in foot wound care, especially as part of caring for diabetic patients who have chronic or advanced foot care needs. In addition, Dr. Lu will also coordinate services with other related specialty physicians to make sure you are getting the comprehensive health care you need.
Caring For Our Community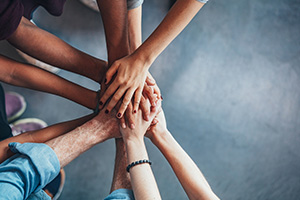 At Charlotte Foot Care Associates, we pride ourselves on providing expert care with exceptional results. Our entire team is grateful to be a trusted source for podiatry services, and we believe giving back to the community is the best way to show our appreciation. We regularly donate our time and money to local non-profit organizations fighting cancer and also participate in service projects improving the lives of people in nearby low-income areas. In addition, we honor our first responders by discounting our custom-made orthotics for police, EMTs and firefighters, who are on their feet every day helping our community. Can we be part of your community project or fundraiser? Speak to one of our team members the next time you come to the office, or give us a call today at 704.228.1350.
Flexible Payment Options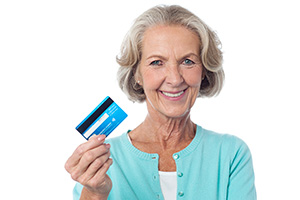 When you are seeking exceptional foot care from our Steele Creek podiatrist, we don't want finances to get in the way of the foot health care you need. At Charlotte Foot Care Associates we believe your health comes first. Our practice accepts most health insurance plans, but we are also committed to working with you and your unique situation.  Our goal when you first walk through the doors of our Charlotte podiatry office is to feel confident that your overall foot care health needs remain our top priority.
Call 704.228.1350 for more information, or to discuss all your financial options with a friendly team member today.
As one of the area's premier podiatry practices in Charlotte, NC, Charlotte Foot Care Associates also provides 5-star-rated foot & ankle care to patients in Steele Creek, Ballantyne & Pineville, NC, as well as Lake Wylie, Fort Mill & Tega Cay, SC.